Implant Dentistry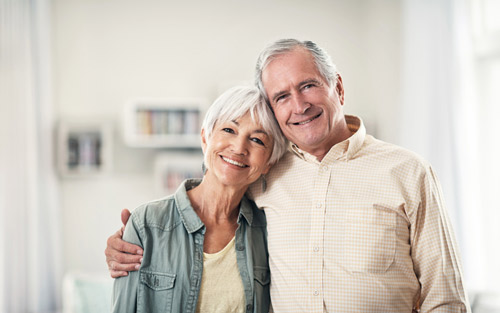 We are happy to offer implant-supported prostheses as a treatment option. We believe that dental implants are the ideal solution when it comes to tooth loss. Some patients have oral health problems throughout their mouths that require multiple treatments and procedures.


Implant Crowns: Single Tooth Replacement

If you are missing a single tooth, an implant-supported crown may be the best solution. An implant-supported crown usually consists of three components: the implant post, the abutment (support structure), and the restoration. We may recommend an implant-supported crown in place of more traditional options, such as a conventional bridge or partial denture.
Read more about Single Tooth Replacement With an Implant.


Implant Bridges: Multi Tooth Replacement

If you are missing multiple teeth, implants can be used to support a larger restoration, such as a partial or complete fixed bridge. The type of restoration you receive depends on the number of missing teeth and their location. This type of restoration will improve your ability to properly chew and speak, as well as the aesthetics of your smile.
Read more about Multiple Teeth Replacement With Implants.


Schedule Your Consultation

To learn more about our implant-related services call 516-627-0999, and schedule your consultation now!